West Valley home-delivery of tasty home-style meals
MOJ provides fresh, tasty, home-delivered meals for seniors who are unable to prepare their own food, desire convenience or independent living, and for patients recuperating at home. Our team of dedicated volunteers deliver the meals right to their front door. Our clients so enjoy their meals that they're waiting for the volunteers to arrive at delivery time.
We pride ourselves on delivering handmade, home-style main dishes, soups and sides. Our meals are made with loving care and quality ingredients—tasty enough to serve to our own family!
Now serving most West Valley cities, Monday-Friday. For information or to begin meal service, call 623.594.9588, This email address is being protected from spambots. You need JavaScript enabled to view it., or complete the online Application for Meal Service.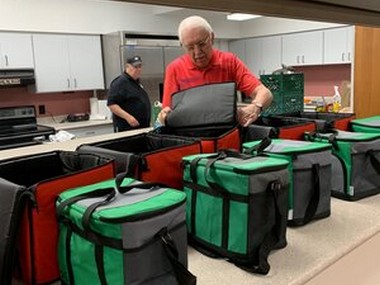 Benefit
Nutritional well-being plays a vital role in the overall health, independence, and quality of life of the elderly. However, research shows that many older Americans aren't eating well. MOJ's delivered meals offer a solution to relieving a family's worry about a loved one's poor eating habits or inability to cook and eliminates concerns about inabilities to drive and shop.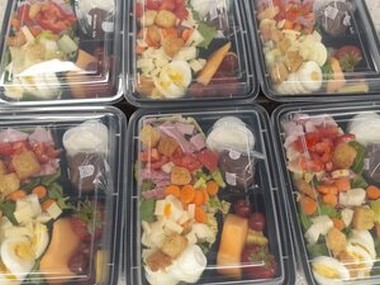 Help MOJ
Our meals are provided at very reasonable costs or sometimes at no cost depending on income level. Expenses to support this service are met by donations and contributions from the community, which are tax deductible!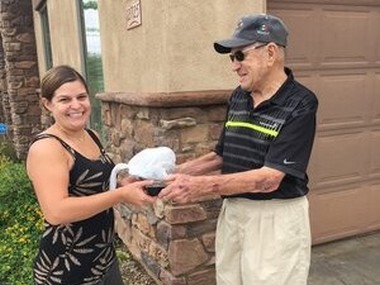 Volunteer
Are you interested in helping MOJ in a non-monetary way? Volunteer drivers are needed to help deliver meals. To become a driver, complete the Volunteer Driver Application by clicking the button below. Alternatively, you can download the PDF form, then bring the completed form to the MOJ office, 501 E. Plaza Circle, Suite 15, Litchfield Park.