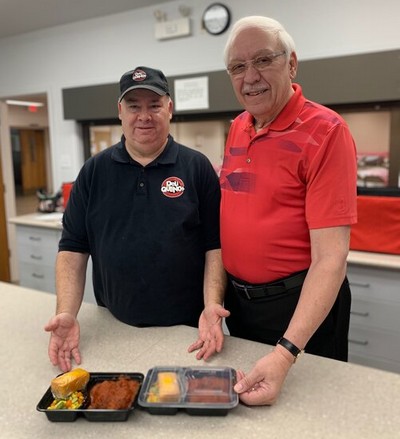 Founded in 2014, Meals of Joy was the second nonprofit labor-of-love for Goodyear, Arizona resident Larry Cervarich. After having successfully started a nonprofit that serves homeless teens, Larry turned his attention toward feeding more seniors in the southwest valley of Arizona.
Larry came to Arizona in the fall of 2006 after leaving Portland, Oregon where he spent most of his career in the food service industry. Larry owned restaurants, and worked with both commercial bakeries and the food truck business. During that time became a member of the local chapter of Meals on Wheels and became inspired by their mission to serve those that are most vulnerable in the community.
After moving to Arizona, Larry quickly became an active member of the community. He started his first nonprofit, Homeless Youth Connection (HYC), in 2009. HYC grew exponentially and now serves hundreds of teens across Maricopa County. The nonprofit served to connect Larry to a number of organization and businesses that support his desire to help others.
Once HYC became successful and more self-sufficient, Larry shifted his focus to his other long-term goal: developing an organization that provided nutritional meals to low-income seniors.
"It's important to me and to our Board of Directors that Meals of Joy continue to provide meals that have quantity, quality and flavor that older adults will enjoy. We will never deliver a meal frozen and I'm determined to keep our meals fresh and delicious. If we provide a fresh, hot dish to a senior who may not have otherwise had a healthy meal, it accomplishes our mission," said Cervarich.
Meals are currently delivered by volunteers five days a week. It is the goal of Meals of Joy that no senior ever go hungry, or have to make the choice between eating and any other basic need.